Who doesn't love a nice, juicy burger? Well you're in luck, because May is National Burger Month! To help you prepare for the grilling season ahead, we've put together a Grilling Resource Page for you to enjoy! There, you'll find all sorts of tips and advice like the benefits of gas, charcoal, or electric grills; the difference between barbecue and grilling; and cooking times for various foods.
Also, make sure to check out our grilling infographics, like our recipe for the Perfect Burger, below! To download the printable PDF, click here.
Follow us!
Make sure to check us out on Pinterest for more great content, like better burger recipes and ideas:
Recipes
You can never have too many burger recipes! Here are some of our favorites:
Carolina-Style Burger
Get a taste of the South with this North Carolina-inspired burger creation, complete with sweet-and-spicy chili and tangy slaw.
The Perfect Burger
The Burger Lover's delight – a chuck/sirloin patty blend, cheddar cheese, chargrilled onions and tomatoes, a healthy heaping of bacon, and secret sauce, all nestled in our sesame-seeded Big Marty's Roll. Grill it to perfection using our infographic for some helpful tips.
Aloha BBQ Sliders
Get a bite-sized taste of paradise with these pineapple and barbecue-infused burger sliders!
Bacon & Brie Burger
With a deliciously-seasoned patty and toppings like caramelized onions, bacon, microgreens, and brie, you'll feel like you're eating at a trendy, new burger joint.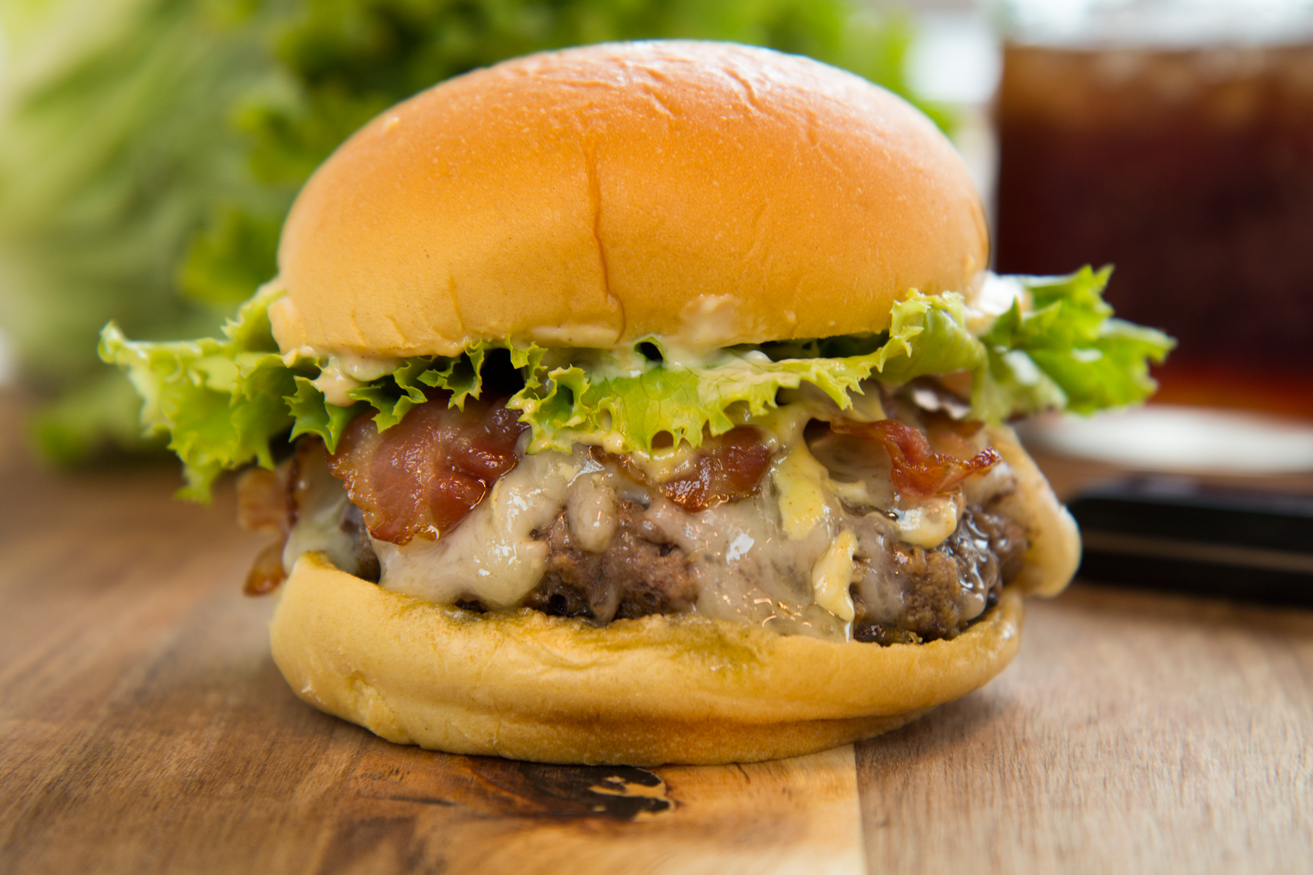 Old Bay Burger
Add some spice to your life with our Baltimore-inspired creation. This creatively-seasoned burger topped with all the essentials is sure to please.
Southwest Chipotle Burger with Guacamole
These smoky, flavorful burgers sure pack a punch! With mix-ins like cumin, chili powder, cayenne, and chipotle peppers, you'll be grateful for the cool, refreshing dollop of guacamole on top.
Portobello Mushroom Burger
If you're searching for a tasty burger alternative, look no further! This Portobello burger has plenty of umami flavor with ingredients like gruyere cheese, sun-dried tomatoes, and a special soy sauce-infused spread.
California Turkey Burger
This West Coast-inspired burger includes refreshing flavors like lime juice, avocado, and Roma tomatoes, both mixed into the patty and layered on top. One bite of this, and you'll feel like relaxing on the beach!
What's Your Burger Personality?
Not sure which burger to enjoy next? Take this quiz to find out which burger best matches your personality! Will you be the Steakhouse BBQ Burger? The Classic Cheeseburger?
Our latest content, delivered straight to your inbox.
Be the first to hear about our newest recipes, tips, and company updates!