All Posts
12 Ways to Make Back to School Meal Prep More Manageable
July 20, 2020
3 min. read
The details of the 2020-2021 school year remain uncertain… Will schools be utilizing in-person or distance learning, or some combination of the two? Will the semester start early or late, or follow a new type of schedule altogether? While we don't have the answers to all these questions, we know one thing for certain: quality meals can help you and your kids make it through each day.
Find ways to make packing lunches and planning dinners more streamlined, inspired, and hassle-free with these quick and easy meal prep tips!
1. Turn ordinary sandwiches into something extraordinary with these 15 creative sandwich spreads.
Sauces and condiments are an easy way to add flavor and excitement to any dish—especially sandwiches. Try unique combos like homemade submarine dressing or honey-balsamic mustard!
Homemade crustless sandwich pockets are simple to prepare and make quick and easy after-school snacks or dinner options. Try fun variations like meatball marinara or Philly cheesesteak!
Whether in the form of an encouraging note or fun-shaped sandwiches, these back to school tips for primary school can help ensure lunchtime is both fun and nutritious.
For college age kids, encourage them to make healthy meal choices with some of these nutritious meal and snack ideas.
Weekday lunches don't have to be innovative. Simple classics make as good a meal as any. Don't forget about simple sandwiches like PB&J, bologna and cheese, or tuna salad sandwiches—they are easy to make and always delicious.
6. Reinvent the classic PB&J sandwich with these 15 PB&J variations.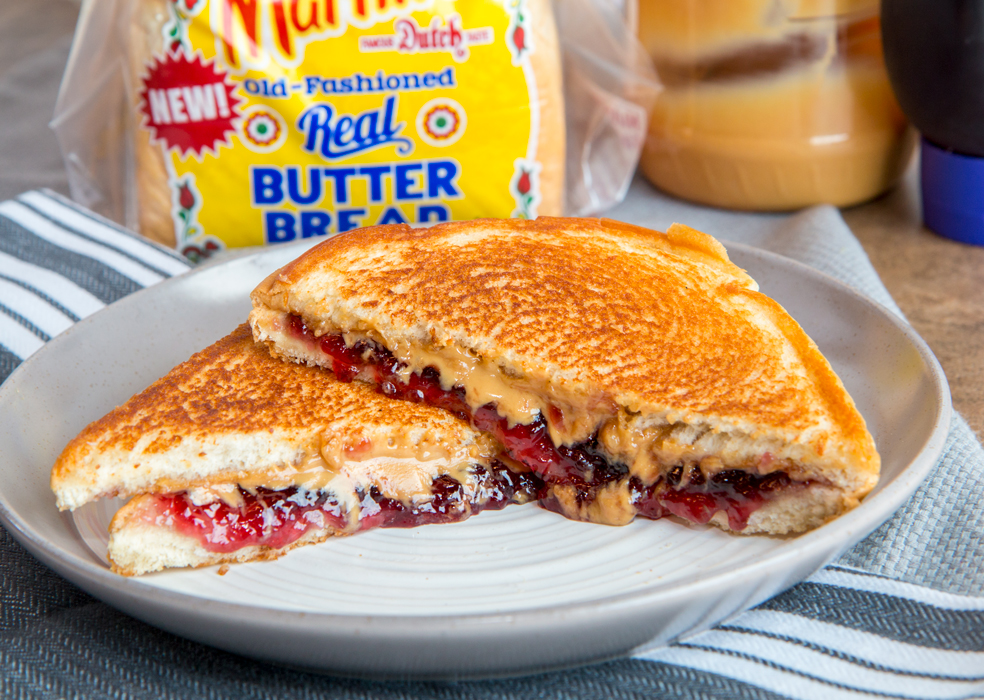 Speaking of classics…there are so many ways to a peanut butter sandwich! From grilled PB&J to mini swirls roll-ups, these fun sandwich variations ensure you'll never get bored of this classic.
7. Beat the boring desk lunch with these easy meals for work.
Busy parents need healthful meals too! Consider a 5-minute egg casserole for breakfast or make-ahead panzanella salad for lunch.
8. Try these creative lunchbox hacks to prevent common lunch faux pas.
With a few clever tools and tricks you can keep your cold food cold, dry food dry, and delicate food safe. No one likes soggy sandwiches or crushed chips!
It's not just lunchtime that needs planned out—preparing daily dinners can sometimes be a struggle too. From sheet pan meals to slow cooker dishes, these 5 strategies for easy weeknight meals can help cut down on the prep time and get dinner on the table with ease.
10. Make DIY Lunchables with these fun lunch ideas.
Customizable sandwich kits are a great way to get your kids excited about lunchtime while keeping you assured that they're eating healthy while away from home.
Create sandwich masterpieces using shaped cookie cutters and strategically placed ingredients! It's one surefire to way to keep lunchtime entertaining for all.
While you're preparing a basic turkey and cheese or ham and cheese for the kids, just add a few extra ingredients like some fancy cheese, arugula, or pickled veggies to make an elevated option for the adults in the family.
Find more great recipes for back-to-school season at https://potatorolls.com/recipes.
Our latest content, delivered straight to your inbox.
Be the first to hear about our newest recipes, tips, and company updates!